2 Wire Devices

The Precip Sensor: Measure it to manage it
Baseline elevates the precipitation sensor, utilizing tipping rain bucket technology, to communicate real-time data across existing 2-wire engineered systems.

You can start, stop, or pause irrigation based on precipitation data through the Baseline 3200 controller. Create easy year-over-year reports to analyze all rainfall events. Set up real-time communication and remote management. Through automation and larger stores of data to work with, you'll make better decisions about your soil (and your bottom line).

Paired with a soil moisture sensor, the Precip measures effective rainfall. You'll understand how much rain made it into the soil, as well as rain rate, volume, and frequency. With unmatched precision in the industry, our Tipping Bucket hardware is highly engineered for optimal data accuracy. While the rainfall is unpredictable, your metrics don't need to be. You'll have a better grasp on:
Rate: rain intensity within a defined period (inches per hour)
Volume: the amount of rain (gallons)
Frequency: how often a rain event occurs (compared to soil dry-down)
Effectiveness: total rainfall, actual evapotranspiration, and soil profile
With the Baseline Precip Sensor, you'll access real-time site conditions as they shift and evolve. Measure the rainfall to measure the savings – in resources, money, and time. The weather changes frequently, but you can keep up using Baseline technology.
Precip Sensor Ordering Options: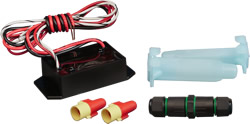 Part # BL-5407
Includes: Rain Bucket Decoder, Waterproof Splice Kit, Waterproof Gel Tubes
Part # BL-5407-KITUser Experience
Includes: Tipping Bucket Rain Gauge, Rain Bucket Decoder, Waterproof Splice Kit, Waterproof Gel Tubes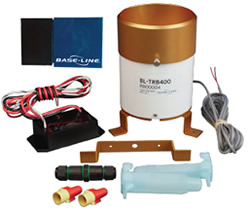 Part # BL-5407-KIT-PRO
Includes: Tipping Bucket Rain Gauge, Rain Bucket Decoder, BiSensor, Waterproof Splice Kit, Waterproof Gel Tubes
biLine™ + biCoders™ = Intelligent Technology
The secret to Baseline's biLine two-wire technology lies in Baseline's patented biCoders™ (two-wire decoders). Baseline's biCoders are the only true bi-directional two-wire devices in the industry because Baseline's biCoders not only receive commands from the controller, they also send real-time information back to the controller. Plus, Baseline's biCoders have built-in diagnostic LED lights that tell you at a glance whether the device is working.
This smart technology also enables you to assign any biCoder to a zone or function from the controller after the biCoder has been installed in the field. With a multi-station biCoder, you can assign any station to any zone, in any order. These features will save you hundreds of hours because Baseline has eliminated the need for expensive programming equipment or multiple trips into the field just to assign zones to a device. And diagnostics and repairs are a whole lot easier too.
Baseline's biLine technology and biCoders can operate up to 15 zones concurrently at distances further from the controller than any other product in the market. More zones running means a shorter water window, and a greater allowable wire length means fewer controllers to manage.
Baseline's biCoders are available in single, dual, and quad-station configurations. They're also available for flow and event devices.
Pressure-based Flow Management for the Two-Wire
With the Baseline Pressure biCoder, your BaseStation 3200 irrigation controller is capable of reading a 4-20mA signal over the two-wire. The Pressure biCoder, when configured with a pressure sensor, allows the BaseStation 3200 to start, stop, or pause programming based on PSI readings from the device. You can even shut off pumps or master valves based on high pressure or low pressure alerts.
With the ability to read pressure, you can manage your BaseStation 3200 irrigation system to ensure your valves won't activate until you have reached the desired PSI and level of flow stabilization.
Shut down a master valve, pump, or hydrometer if pressure is lost in the mainline due to a break. Control the opening or closing-delay between irrigation zones stop a program after the desired pressure is reached.
For more details, refer to the BL-5406 4-20mA biCoder Technical Specification.
Baseline Two-Wire Products
BL-5201 – 1 Station biCoder
BL-5202 – 2 Station biCoder
BL-5204 – 4 Station biCoder
BL-5308 – Flow Sensor biCoder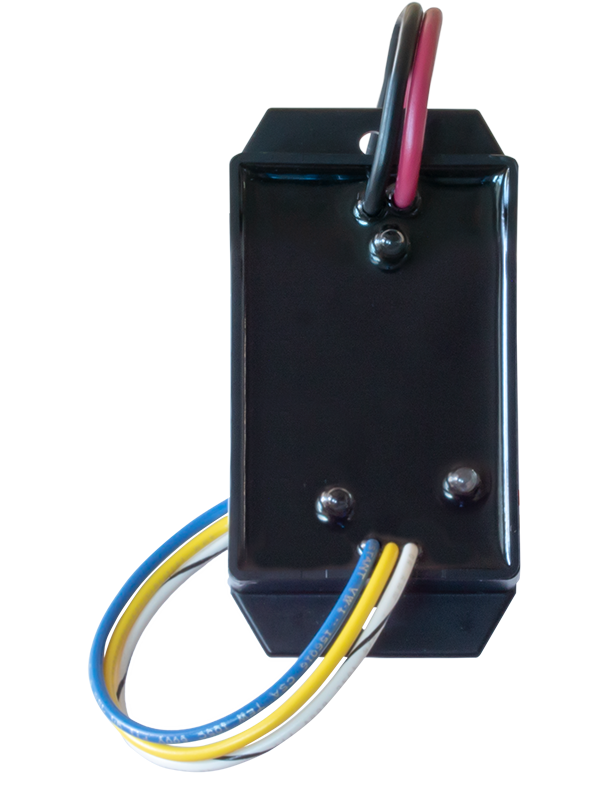 BL-5309 – Flow Sensor biCoder
(designed to work with electromagnetic type flow sensors and flow meters)
BL-5201PR – Pump Start Relay Switching biCoder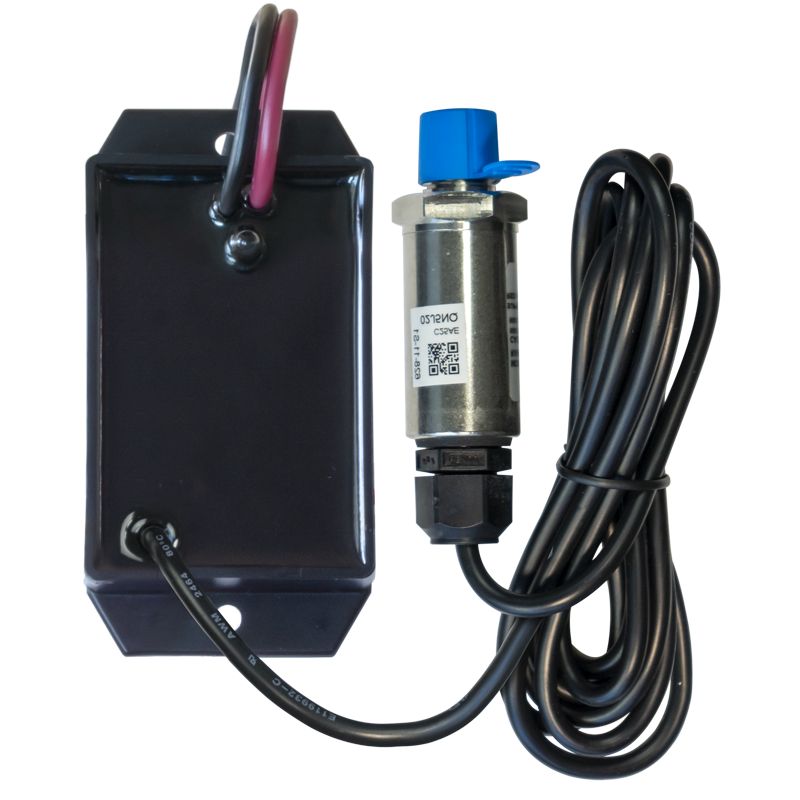 BL-5406_KIT – 4-20mA biCoder and Pressure Sensor Kit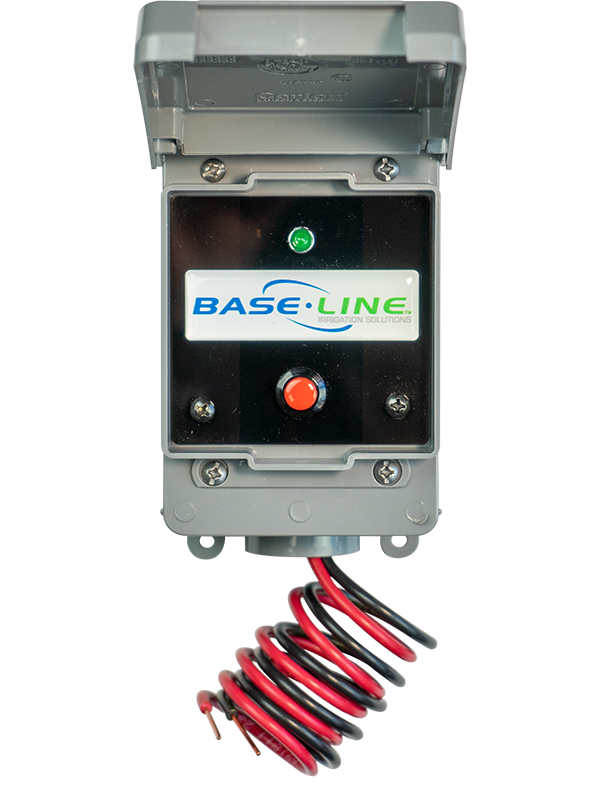 BL-5401 – Coach's Button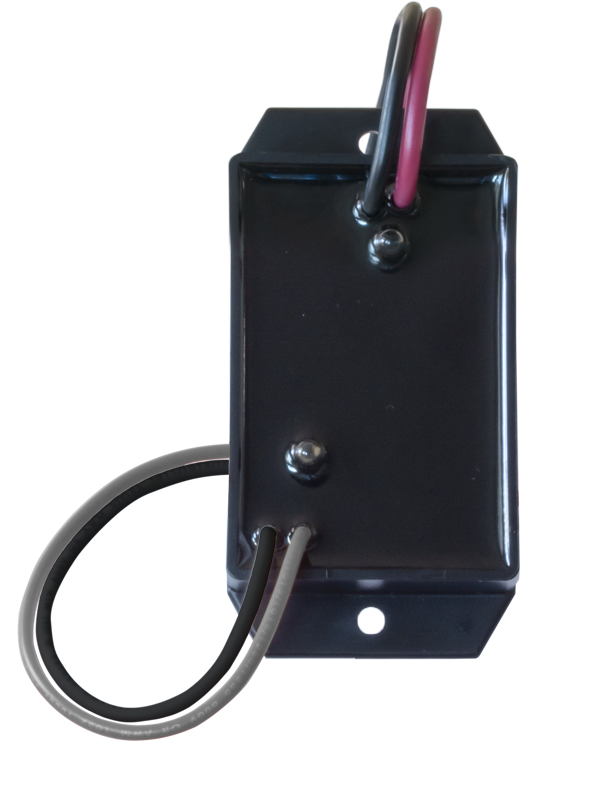 BL-5402 – Event biCoder
BL-LA01 – Lightning Arrestor
Baseline's biLine™ Protocol and Two-Wire — Features and Specifications
biLine Features
The biLine II protocol for two-wire operates below 30 VAC RMS
True two-way communication that uses a 9-byte packet for commands and replies
Search for and identify all devices connected to the two-wire and list them in the controller
Address devices by serial number by assigning each zone address a device serial number
Re-address any device from the controller by re-assigning the device's serial number to a new zone address
Any station on a multi-station biCoder can be assigned from the controller to any zone address in any order
Detect and repair from the controller all address conflicts for devices that are connected to the two-wire
Automatically detect communication collision on the two-wire and resend any message experiencing an error
Search for and assign each decoder serial number to a zone address report whether or not a solenoid is present
biCoder Specifications
Baseline's biCoders are available in single, dual, and quad-station configurations. They are also available for flow and pause devices.
All biCoders are fully sealed, submersion-proof, and approved for direct bury.
Automatically shut down any attached solenoids if communication is lost with the controller
Shock resistant
Freeze/heat resistant -4oF to 140oF (-20°C to 60°C)
Manufactured with 24 inches of 16-gauge PVC jacketed solid core wire to connect to the two-wire and 24 inches of 18-gauge PVC jacketed stranded core wire to connect to the valve wire
Includes a built-in amperage meter that accurately measures and diagnoses valve solenoid electrical problems such as "no current," "station short," or "over current"
Multi-station biCoders have color coded wires for each station.
All biCoders have built-in LEDs that blink during communications on the two-wire side and remain lit when power is supplied to the valve.
Run up to two typical solenoids up to 150 feet away from valve decoder using standard 14-gauge irrigation wire per station wire (excluding BL-5201)
Built-in surge protection
All biCoders carry Baseline's standard conditional five-year exchange warranty.
Pause biCoders are able to interface and read any normally closed switch pause device (including rain, wind, pressure, tank floats, and temperature).
Solenoid Requirements
Requires typical solenoid with approximately 400 mA inrush current with approximately 200 mA holding current
Two-Wire Specifications
Operating Voltage: 600 V RMS max
Temperature Rating: 140°F (60°C)
In addition, the two-wire must meet one criterion within each of the following categories:
Outer Jacket
High density polyethylene (HDPE) between 0.035" and 0.048" thick, conforming to ICEA S61-402 and NEMA WC5
Conductors (two of the same gauge, conforming to ASTM B-33, B-3, or B-8)
Bare copper
Tin coated solid copper
Conductor Arrangement
Conductors that are twisted
Conductors that are laid in parallel
Conductor Insulation
Low density, high molecular weight polyethylene (PE) with a thickness of 0.045"
PVC conforming to UL-493 or UL-719 for thermoplastic-insulated style UF (Underground Feeder)
Conductor Color Coding
Black & red (recommended)
Black & white
Blue & red
Examples of Approved Wire
Coleman Cable #51452
Paige P7072D, P7296D, P7350D, and P7354D
Regency 14/2 and 12/2 Maxi Cable, Toro Decoder Cable, and Hunter Decoder Jacketed
Service Wire DEC12/2BE and DEC14/2BE
Two-Wire Path Topology Specifications
The two-wire path may be looped, spliced, or branched permitting extensions of the path in multiple directions.
Make all splices in a valve box.
The distance from the controller to the end of any one wire run must not exceed the maximum distance specified for the gauge of wire as described in the tables for Wire Run Lengths.
Two-Wire Run Lengths

Total wire allowed from one controller is 16,000 feet on either 12 gauge or 14 gauge.
Maximum Concurrent Zones

Wire Connection Specifications
Use two-wire connectors that are 3M™ DBR/Y-6 or equivalent direct bury splice that effectively seal moisture out.
Make all connections per manufacturer's specifications.
Verify that no loose, unshielded wiring can touch the soil, water, or another copper conductor causing a leakage of current to the ground or a short circuit across wires.
Make all splices inside a valve box.
Mount all connections vertically to eliminate standing water inside the DBR/Y-6 connector.
Brochures
Technical Specifications
Installation Details
Installation Guides
General Specifications
Supporting Documents