Management Team
Chris Spain
CEO and President

Chris Spain cofounded HydroPoint in 2002. Chris has over 20 years of experience managing emerging growth technology and information services companies. Previously, he was the president and founder of Shaman Corporation, providing mission-critical IT data services to organizations focused on secure and stable 24/7 IT operations. Shaman Corporation's customers included Intuit, United States Department of Education, Hambrecht & Quist, and other leading financial institutions. The company was sold to Corporate Software & Technology in 2000. Prior to Shaman Corporation, Chris was President of Accelerated Media, a digital and broadcast media company that produced award-winning, innovative and interactive projects for Pacific Bell, Discovery Channel, Chronicle Broadcasting, Colossal Pictures, and Francis Coppola's Zoetrope Studios, among others. Together with Peter Carlson, Chris holds a patent on Controlling a Resource Demand System. In his free time, Chris participates in numerous outdoor sports, including rock climbing, whitewater paddling, telemark skiing, and backpacking.
Peter Carlson
Chief Technology Officer

Peter Carlson is a cofounder of HydroPoint. He has over 15 years of experience building subscription-based IoT solutions and services for enterprise customers ranging from small to Fortune 500. Previously, Peter was VP of Engineering at Shaman Corporation, providing industry-leading, award-winning IT data services. Peter is also a co-inventor on multiple US and international patents. He is active Scouts BSA and enjoys hiking, kayaking, snow camping, scuba diving, and zip-lining.
Chris Manchuck
SVP of Sales

Chris Manchuck cofounded HydroPoint, and is responsible for enterprise and channel sales, strategic partner development, and support programs. He spent over a decade managing technology, media, and data services strategies for Fortune 500 companies. Previous positions included VP of channel sales and VP of business development at HydroPoint, as well as founder and VP of content development at Shaman Corporation, where he secured and managed partnerships with Microsoft, Adobe, and Symantec. When not zigzagging the country visiting customers, Chris enjoys fly-fishing and snowboarding on some of his favorite rivers and mountains across the west.
Mike Perusse
Chief Operating Officer

Mike brings to HydroPoint over 20+ years, designing, building and operating mission critical, advanced technology platforms and data systems in telecommunications and global supply chain management. A proven C-Level executive, Mike's leadership has enabled both mid-sized and Fortune 500 companies to profitably utilize advanced cloud, IOT and data technologies to accelerate and scale business growth and market opportunities.

As HydroPoint's first COO, Mike is joining us at a time of unprecedented growth for the company. Mike's responsibilities include the technological and strategic expansion of HydroPoint's 360º Smart Water Management platform as well as scaling HydroPoint's Outcome Performance Management services. He brings a wealth of both technical and operational expertise realizing meaningful customer success and a shared passion for eliminating needless waste of one of the planet's most valuable resources.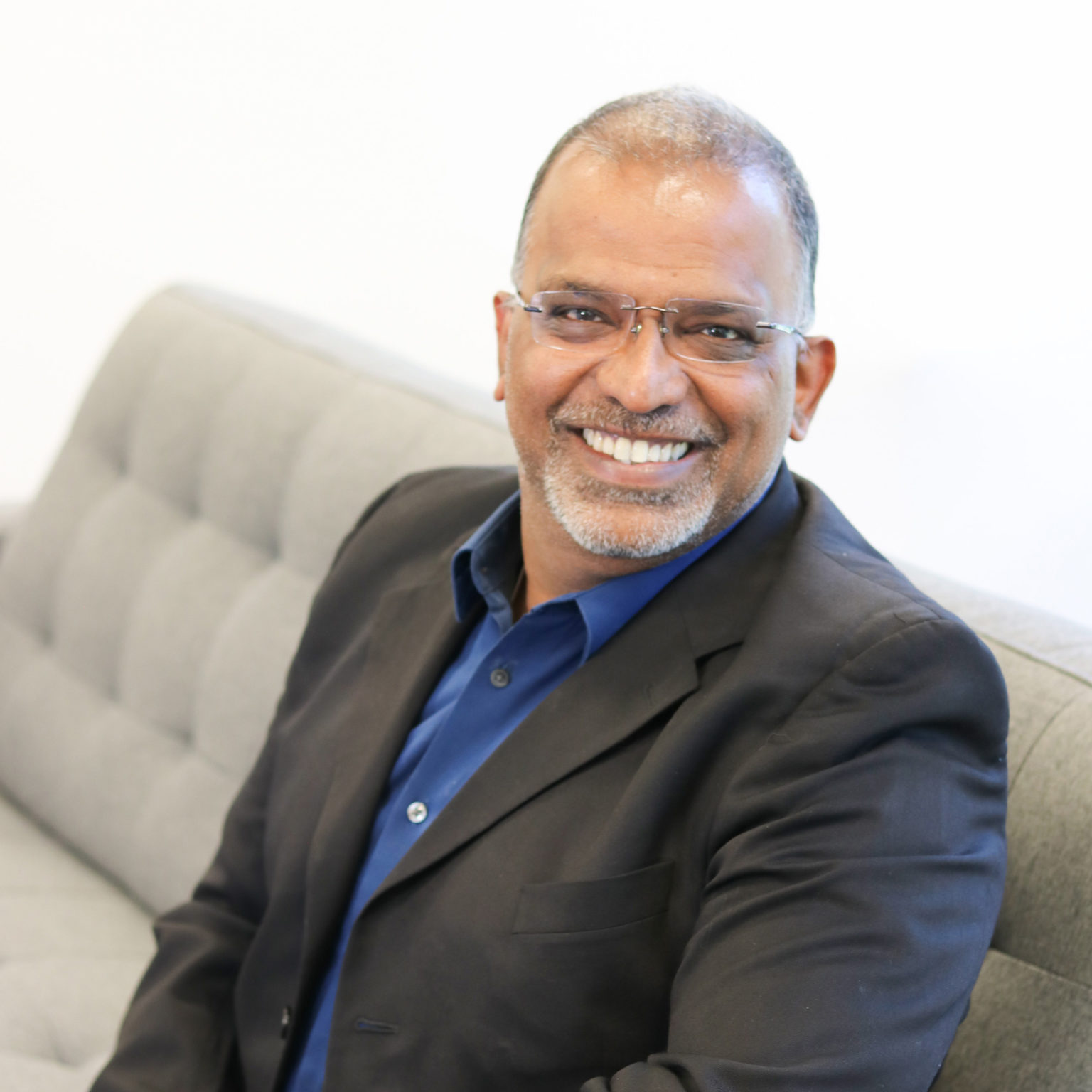 Venki Ramachandran
Chief Data Scientist
Ben Slick
SVP of Business Development

Ben Slick is the SVP of Business Development at HydroPoint and has 40+ years of sales and general management know-how in the software and network services industry. Ben served as VP of sales for two publicly traded software companies, he was a VP / General Manager at a publicly traded Internet Service Provider and he was Founder / CEO of an Internet startup, which he sold. Ben currently serves as a Board President on two 501©3 non-profit organizations.
Amir Omar
SVP of Strategic Services

Amir's role as SVP of Strategic Services is focused on analyzing our current offerings, taking a strategic approach to expand and fine-tune existing opportunities, and increasing our service and subscription offerings. He has extensive experience in both water policy and business solutions and has previously held management roles with several top telecom companies. In addition to Amir's business experience, he served two terms as a city council member in Richardson, Texas, where he was recognized for his leadership and dedication to community involvement and volunteerism. During that time, Amir led Tree North Texas, the nation's largest tree planting initiative whose goal was to plant three million trees. Today, in Amir's free time he continues to give back through his own non-profit "Tree the Town" that plants hundreds of donated trees annually where they are needed throughout his hometown of Richardson.
Thu Nguyen
SVP of Customer Success

Thu has focused her 20+ year career on creating value and delivering exemplary customer outcomes. A Customer Success Leader with keen business acumen, she has been instrumental in providing strategic and operational direction for holistic customer engagements at both large enterprises and nimble startups; architecting impactful programs to ensure customers achieve continuous value. At HydroPoint, she is responsible for the following teams: HydroAnalytics, Professional Services, Training, Technical Support, and Customer Success.

Thu has a strong passion for water conservation as an essential resource and shares HydroPoint's mission to enable organizations to be corporate stewards for water management and conservation. She is an avid cyclist, voracious reader, loves cooking for family and friends, and enjoys the occasional football game in support of her Alma Mater, Cal Bears.
Francis Amalraj
SVP of Engineering

Francis brings more than 25 years of IT, management, and leadership experience to HydroPoint. He oversees the engineering operation that builds, tests, and releases our smart network of IoT devices and various software applications. Under his purview, which extends to both onshore and offshore teams, HydroPoint increases technical reach and optimizes new products and services through agile engineering. In previous senior leadership roles at MegaPath and Fusion Connect, he worked cross-functionally to bring to life key software development that supported major business initiatives. Francis has deep experience bringing scalable, enterprise-level architecture through every stage of the engineering lifecycle.
Dongmei Zhang
SVP Finance
Steve Wilde
VP of Business Performance Analytics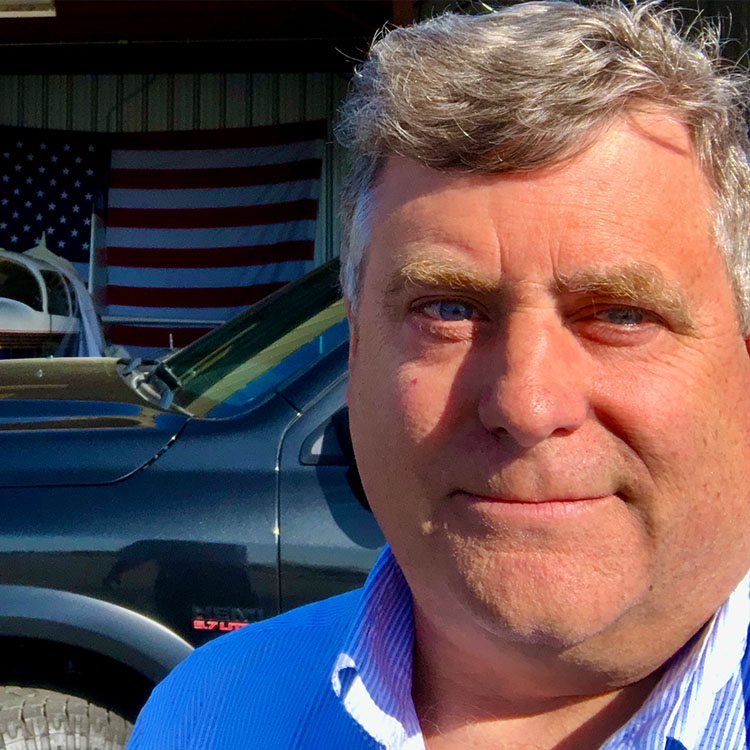 Al Sonntag
VP of Operations

Al directs manufacturing, distribution, data delivery and IT operations for HydroPoint. His 30+ years of inventory management, procurement and IT experience has been instrumental in helping HydroPoint to achieve its considerable year-over-year company growth. Prior to joining HydroPoint in 2004, Al spent 16 years at Broderbund Software overseeing IT, operations and manufacturing, where he optimized external and internal supply chains, development processes and technical support infrastructure for multi-national direct-to-consumer sales and multi-channel retail distribution. Al owns and pilots his own airplane and also spends time scuba diving, windsurfing and mountain biking.
Chris Wright
VP of Sales, Baseline

Chris is a seasoned irrigation professional who utilizes his extensive knowledge of irrigation efficiency to influence the proper design, implementation, and maintenance of irrigation technologies to promote water management and conservation. His expertise in two-wire technology and associated devices, including soil moisture sensors and flow sensors, is invaluable in today's industry as landscape architects, municipalities and public agencies look for ways to reduce water use in the face of restrictions, regulations and mandates.
Charles Zaher
Regional VP, Channel Sales

Charles came to HydroPoint in 2007 having spent over 35 years in the irrigation industry in sales, marketing and business development positions. He holds a Master of Science degree in irrigation and soils management from the American University of Beirut, Lebanon. As the regional vice president of channel sales, Charles administers the company's business development strategy, fosters strategic partner relationships and manages partner and distributor accounts. Prior to HydroPoint, he was employed at Hardie, Irridelco, Rain Bird, Thompson, and Signature. Charles is a frequent speaker on irrigation design, system components and water management strategies to both technical and business audiences. He recently helped raise $1 million for a major renovation project for his church. Charles also bikes, swims and plays tennis in his spare time.
Meg Mason
VP of Marketing

Meg is responsible for ensuring HydroPoint has more conversations with potential customers and more engagement with existing customers. After various marketing and communications roles in finance and biotech, this role brings together Meg's experience in sales and marketing with her natural inclination for data and analysis. She started her college years at Cal Poly, San Luis Obispo as a soil science major, graduating with a biology degree, and is now able to put that knowledge into practice. She loves spending time outdoors with her family as they go to the beach, ride bikes, and hike throughout Sonoma County.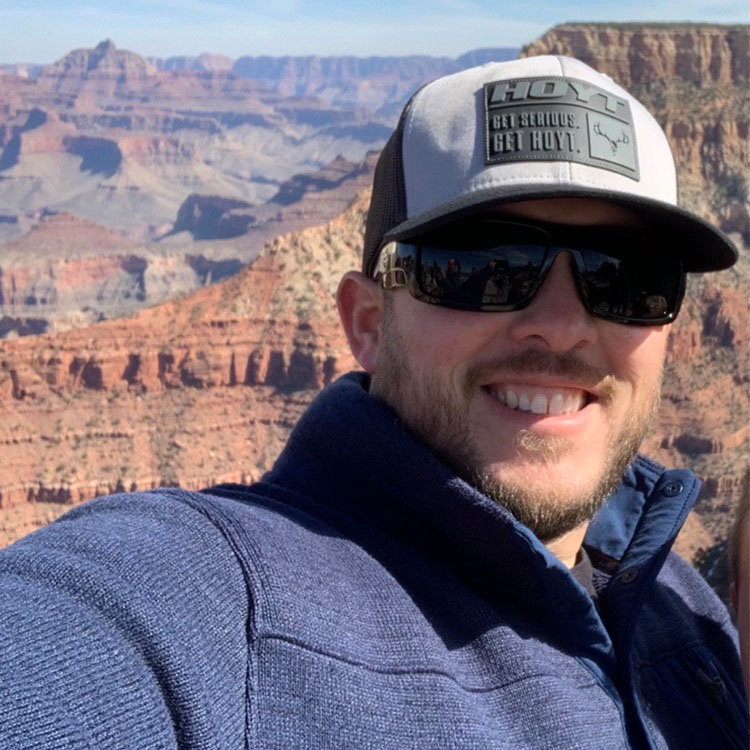 Nick Toyn
VP of Professional Services

Nick came to HydroPoint via the company's acquisition of Baseline Systems, where he was VP of Marketing and Support Services and now oversees Professional Services. Prior to Baseline, he spent several years in sales and marketing roles with a global catalog and online retailer of consumer packaged goods. Nick spends his spare moments enjoying time with his wife and five kids, participating in church activities, and trying his hand at being a gentleman farmer. He is passionate about the outdoors and especially loves elk hunting.
Zafi Atanasova
Director of Human Resources