Red Diamond, Inc. Corporate Headquarters Case Study
Challenge
For over 110 years, Red Diamond, Inc., has been a family-owned tea and coffee purveyor in the southeastern US. In 2007, the company moved to their new headquarters on a 72-acre campus near Moody, Alabama. This site houses both the corporate offices and production facilities for the company.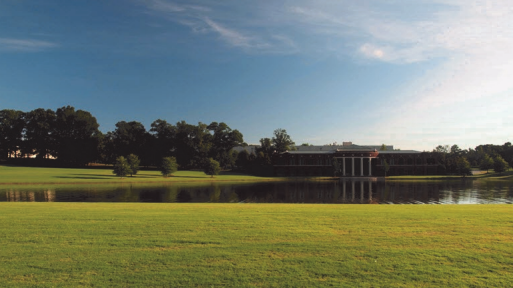 "Our turf is healthier than it has ever been, and we use less water than I ever dreamed possible. Having reliable moisture sensors to let me know exactly what is going on in the soil is a tool I never imagined. Accurate flow meters give me the power to track usage, and identify breaks instantly. I cannot ask for more. Thank you Baseline!"

-Brandon Haley, CGM
Director of Landscape Operations, Red Diamond, Inc.
Solution
In 2012, Red Diamond's Director of Landscape Operations, Brandon Haley, began converting to Baseline products. They are using BaseStation 3200 irrigation controllers, BaseManger, biSensor soil moisture sensors, and flow meters to manage their award-wining landscape.
Baseline Products
BaseStation 3200™
biSensor™ Soil Moisture Sensors
BaseManager™
Baseline Flow Meters
Awards
2012 & 2015
Grand Award for the Best Maintained
Commercial Property in the Nation Presented by Professional Grounds Management Society's Green Star Awards Program
Project Details
-72-acre campus that houses both the corporate offices and production facilities for the company
-Experienced healthier turf and water use reduction with Baseline